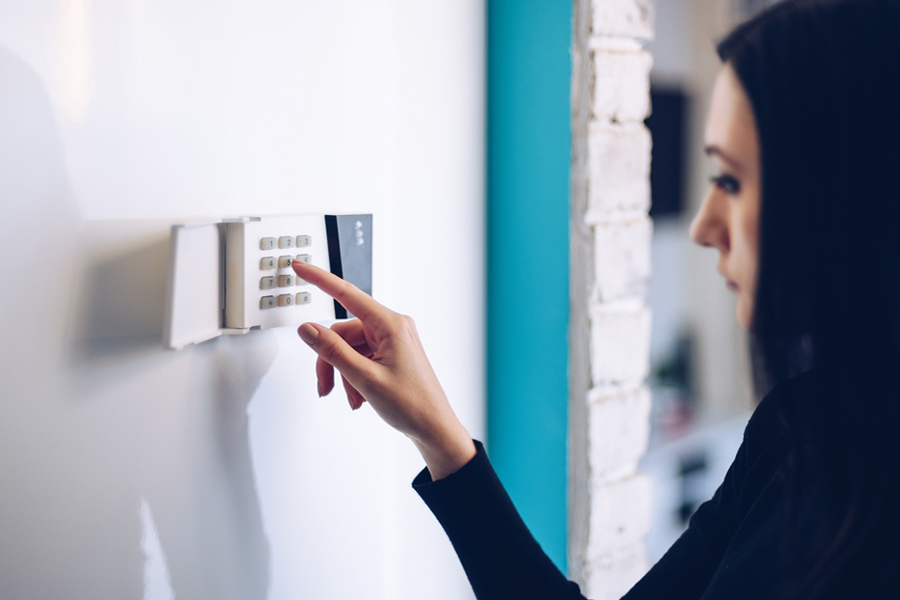 How To Reset Your Home Security System In The Woodlands
One perk of getting your home security set up by trained experts is that you seldom have to concern yourself with it. Even so, there will likely be times where you must reset your alarms in The Woodlands. When using the ADT Command interface, resetting normally needs only a few minor taps of the touchscreen following a false alarm, power outage, or battery change.
Read The Instruction Manual Before Trying to Reset Your Alarm Panel
One note of caution before you try to reset your The Woodlands home security system, read your owner's manual first. You wouldn't want to compromise your home's protection because you hit something incorrectly. In addition, your system might change if you switched from a numbered keypad to a modernized touchscreen interface. Keep in mind that if you're struggling to reset your system, don't hesitate to call your trusted security specialists.
Resetting Your The Woodlands Home Security System Because Of A False Alarm
Generally, a false alarm takes place due to a sensor that was tripped by accident. You are able to engage the control panel or bring up the ADT mobile app and touch the shield icon and type in your unique passcode to deactivate the alarms for these instances. You may get a call from your monitoring professionals, but simply inform them that you had a false alarm.
Resetting Your Alarm Following A Power Outage In The Woodlands
If power is lost from high winds or other factors, you may begin hearing a repeated, high-pitched beep from your control panel. This lets you know that your security is running off the backup battery. To reset your unit and silence the beeping, you should deactivate and reactivate your system.
But please note, if power is out for prolonged time frame, you might need a total system reset. Follow the instructions in the instruction manual -- usually by submitting your code and hitting the designated button two times -- and you should be back in business. You might continue to notice the auxiliary power beeping, as it might not end until the battery charges entirely. Contact your home security specialists if you continue to have issues with your ADT equipment at least 20 hours after your power is back on.
Reset Your Home Security System After Switching Out A Battery
There will be infrequent times when you must change a battery within one of your home security components. In order to accomplish this, you want to switch your home's defense to "Test Mode" so you avoid triggering an alarm by accident. When the battery is replaced, change the alarm panel out of test mode and resume your usual settings. If the command center is unable to recognize the component or the battery light is still on, you might have to perform a total reset of the system.
Tips to Reset Your The Woodlands Security System Following The Addition Or Deletion Of A Code
The addition and deletion of personal codes can be accomplished on the ADT Command panel and your ADT smartphone app. You should never need a system reset when deleting or adding users. But you should note, if you move into a new home that already has an ADT alarm system, you should contact your security specialists at (281) 595-9526 to set up a new plan. The installer will go on site to switch out equipment, set up more components (if necessary), and do a factory reset.
A User-Friendly Security System Is Only A Call Away
Attempting to reset a home security system in The Woodlands will likely be frustrating if it doesn't have clear devices and controls. If you would like to acquire your functional and powerful home protection system, contact (281) 595-9526 or send in the form below. We'll be happy to help customize the perfect security system for your needs.
Cities Served Around The Woodlands By Secure24 Your Local ADT Authorized Dealer