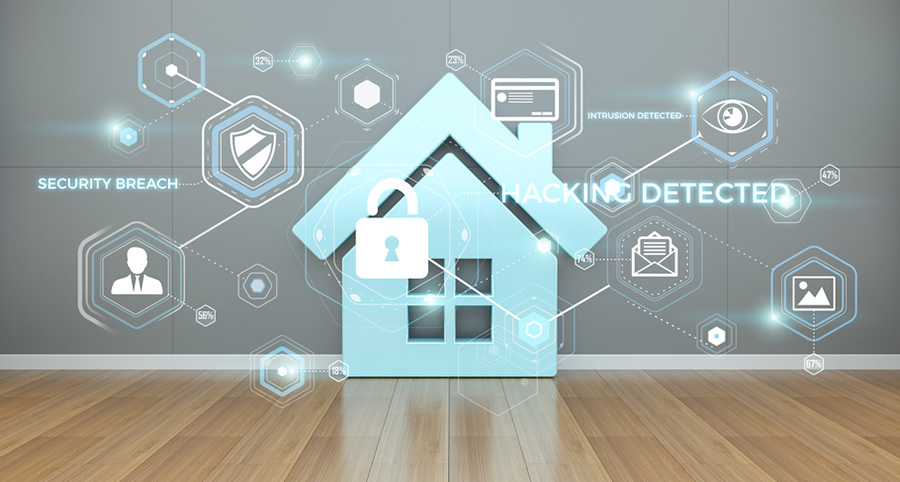 Should You Worry About Smart Home Hacking In The Woodlands?
In various ways, smart components like surveillance systems and video doorbells have enhanced our security. We have the ability to get alerts when a visitor comes up our front steps, and we can even have footage sent to us when questionable activity is detected. Having components we may communicate with through the internet warns us of developing risks immediately. But there is one main drawback. The quick access that keeps us connected is also creating a pathway for online invasions.
Although you shouldn't lay awake at night agonizing over smart home hacking in The Woodlands, you need to be cognizant of the potential safety issue and implement a plan to circumvent it.
Ways To Block Smart Home Hacking
It seems that nearly everything is joined to the internet these days - home security devices, televisions, and even your everday appliances like microwaves and refrigerators. The drawback is that this creates more pathways for virtual villains to break into your network. That doesn't mean you have to avoid wireless home defense systems or other smart appliances. Rather, consider these suggestions and take steps to keep intruders off your network.
Create hard-to-guess passwords: This is a must for all accounts, including your home Wi-Fi. Use uppercase and lowercase and a mix of letters, special characters, and numbers. Stay away from birth dates, anniversaries, or other things hackers might easily guess. A password creator will provide something completely random and password management software will aid you in keeping tabs on your many accounts.



Avoid default settings: When hooking up a new router, it's likely to come with a preprogrammed password to get you started. Adjust it immediately. Hackers may know these default settings as well. Configuring your private network and new router properly at the start is critical in keeping you secure.



Consider more than one network: Why have your smart range, your security devices, and your work laptop on one network? The majority of routers will let you set up a distinct guest network. Make use of it and safeguard personal material present on your phone, desktop, and laptop.



Install a firewall: Firewalls aren't only for commercial networks. They might also be used on home network. Firewalls are able to watch the traffic on your network and block questionable activity. You can begin with a router with a built-in firewall.



Choose the latest encryption options and security protocols: If you have a new router, you will likely have the ability to use WPA3, the most up-to-date wireless security protocol. If that's not available, WPA2 with AES encryption will be sufficient. You need to find home security devices that protect with 128-bit encryption or higher.



Make sure firmware and software is up-to-date: Keep your firmware and software at the latest levels for all components, which includes your networked camera surveillance. In some cases, these updates will fix vulnerabilities and tighten up your network security.
Be Cautious of Cheap Smart Home Components In The Woodlands
Respected brands like ADT and Google have reputations to protect and will quickly make an effort to rectify a security issue in their equipment. Other off-the-shelf brands may not be so conscientious. Getting your surveillance systems, video doorbell, smart thermostat, and other components from a single source like ADT makes sense. And deciding to have all of your equipment hooked up simultaneously will go a long way to ensuring proper implementation, operation, and security. It's also good to know that ADT Command, the central touchpad interface, uses two-way encryption when engaging with with your connected components.
Customize Your Own The Woodlands Home Defense Package
Now that you have a better idea on how to keep your private network safe from cyber criminals, it's time to start on your own home security in The Woodlands. The security specialists at Secure24 Alarm Systems are here to create the perfect package for your property. Dial (281) 595-9526 or fill out the form to get started.
Cities Served Around The Woodlands By Secure24 Your Local ADT Authorized Dealer